Best Places to retire in Florida without hurricanes
Florida is an amazing place to retire because of its warm climate, natural beauty, beautiful beaches, and much more. Even so, some people are concerned about retiring in Florida because of the chance of hurricanes damaging their home and endangering their lives. Read on to discover our compiled list of the best places to live in Florida if you want to avoid hurricanes and have a safer place to live during hurricane season.
With beautiful white-sand beaches, warm weather and over 230 days of sunshine a year, it's no surprise that many people find Florida the perfect place to live out their golden years. Florida has 65,758 square miles of land (22nd largest state) and has the third highest population of any state at over 21 million residents. The four major cities in order of population are Jacksonville, Miami, Tampa and Orlando.
When looking for the best cities to retire in Florida it is usually best to avoid the populated metro areas to avoid the high cost of living and higher crime rates. If you are looking for affordable single family homes, then the smaller cities we've uncovered offer more affordable options. In many cases these smaller towns are only a short drive to the beach, and in many cases are close to natural outdoor attractions for nature lovers.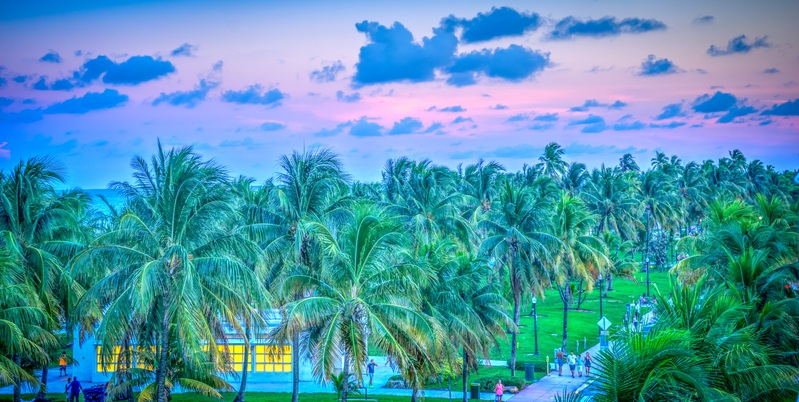 Overall, Florida is a very affordable state with no personal state income tax. Statewide crime rates in Florida are below the national averages (in 2020), but can vary depending on the area within the state. Florida has very competitive prices for renting or buying single-family homes, however prices have been going up faster over the past few years because of the state's popularity. In 2022 the cost of living in Florida is 1% higher than the national average, and housing prices are 2% higher than the national average.
Undoubtedly with all its beauty and affordability, the state of Florida is a perfect location to consider for retirement. On average however, every three years the state of Florida experiences a major hurricane. With the threat of hurricanes real, here are some points to consider when looking to retire in the sunshine state.
What are the major hazards to property that come with hurricanes?
There are three major hazards to avoid that accompany hurricanes that you want to avoid to protect your home and look after your personal safety.
Storm surge – The low pressure created by the hurricane causes an increase in sea level above the normal high tides. This affect is known as storm surge and is the cause for the highest number of casualties and damage to properties from hurricanes. According to FEMA, storm surges have been known to go as far inland as 25 miles. For more information on storm surge check out this storm surge risk map.
Flooding – The large amounts of rainfall that accompany hurricanes can cause flooding, especially in low-lying areas. Flooding can occur in low-lying areas miles from ocean shorelines and is the major threat from hurricanes for people living inland. During hurricane Ian in 2022, inland flooding effected parts of Orlando in the center of Florida. Flood insurance is not always required by mortgage companies and many damaged homes were not insured. Elevation (height above sea level) of a home is important in forecasting impact from flooding Here is a useful tool to determine elevation by address.
Strong winds and Tornados – Hurricane force winds cause damage to homes, trees, and infrastructure. During hurricane Ian in 2022 which hit the southwestern coast of Florida near Fort Meyers, approximately 10 tornadoes were reported as far away as Ft Lauderdale FL on the eastern Atlantic coast.
Avoid the coasts and low-lying areas.
When a hurricane lands in Florida, the large amount of rainfall along with the storm surge and high-water levels, wreak havoc with roads and residences and can endanger people living in those areas. To avoid mandatory evacuations or boarding up your home, avoid low-lying areas around both west coast and east coasts because they tend to be the most vulnerable areas.
When planning a move to Florida, there are many resources available to help you chose a safe location. For example, this map provided by the National Hurricane Center, a part of NOAA shows there most of the major hurricanes have landed over the past 110 years from 1900 to 2010. As you can see from the map, most of the hurricanes hitting Florida coasts have occurred in southern Florida and along the Florida panhandle.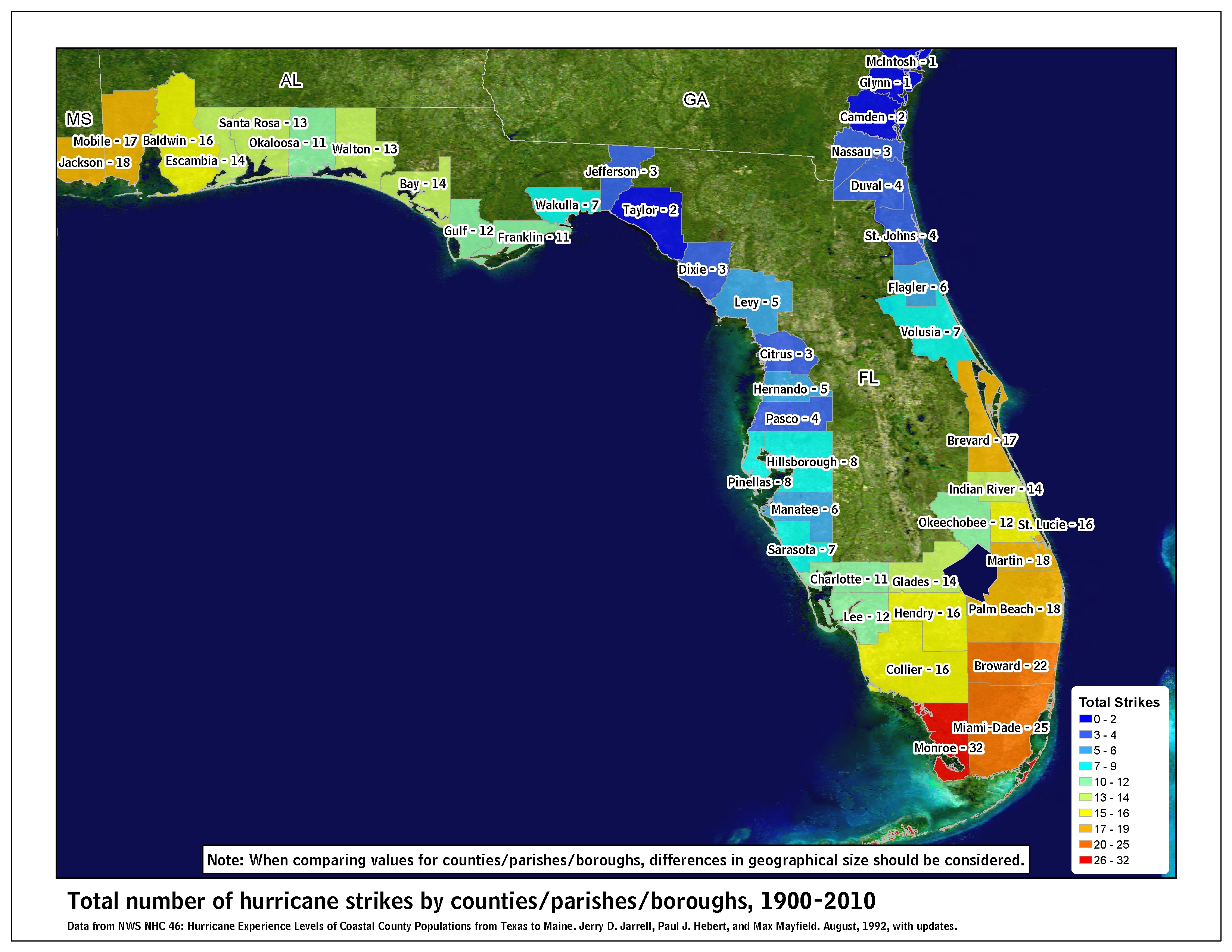 To stay as safe as possible from hurricanes new residents to Florida should consider North, Central, and Inland Florida. These areas have historically experienced the least impact from hurricanes. Avoiding a place directly on the Atlantic coast of Florida or the western Gulf Coast will shield home owners and renters from the strongest winds and storm surge that is seen when hurricanes immediately make landfall.
We've compiled a list of Florida cities and small towns that could each be a great place to retire in the sunshine state. We picked a range of communities using a variety of criteria including affordability and low crime rates. This makes this list available to a wide range of household incomes. Each area's crime rate was considered and a preference was made for areas with a low crime rate so new retirees can have a safe place to live. Despite this, we recommend everyone should independently work to find the ideal place that suits their personal needs. Real estate agents with in depth knowledge of the local area should be leveraged to help find a new home.
Alachua
Just north of Gainesville off I-75 lies the vibrant town of Alachua. Known as a nice family suburban area with plenty of space, and about a 20-minute drive from the University of Florida. If you like the outdoor adventure, you'll like what Alachua has to offer. Just outside of town, you will find San Felasco Hammock Preserve State Park. Alachua county offers a variety of fun on the water in the many rivers, lakes and springs. If you enjoy fishing, or cruising in a kayak you'll have plenty of things to do.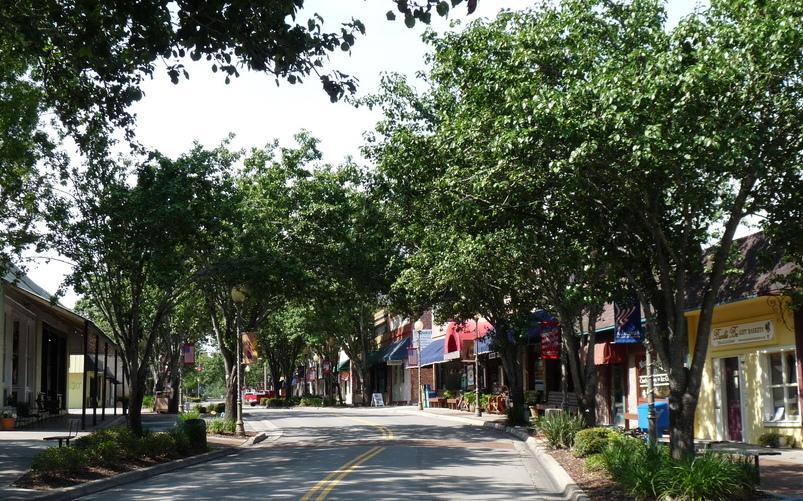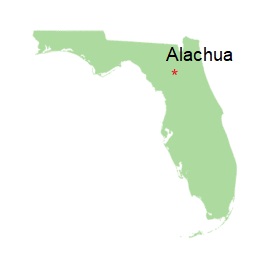 | | |
| --- | --- |
| Population | 10,700 |
| Crime Rate | Below FL and U.S. Averages |
St. Augustine
Just south of Jacksonville on the north Florida Atlantic coast sets the beautiful town of St Augustine. As oldest European settlement in North American, St Augustine was originally established in 1565 by Spanish explorers. This coastal town boasts easy access to miles of beaches, and a vibrant historic old town. St. Augustine's lies on the north side of Florida's Atlantic Coast, and despite being right on ocean, the number of hurricanes in this area of Florida is lower than other coastal areas. Being on the ocean does make this area more susceptible to hurricane damage due to storm surge, flooding and high winds.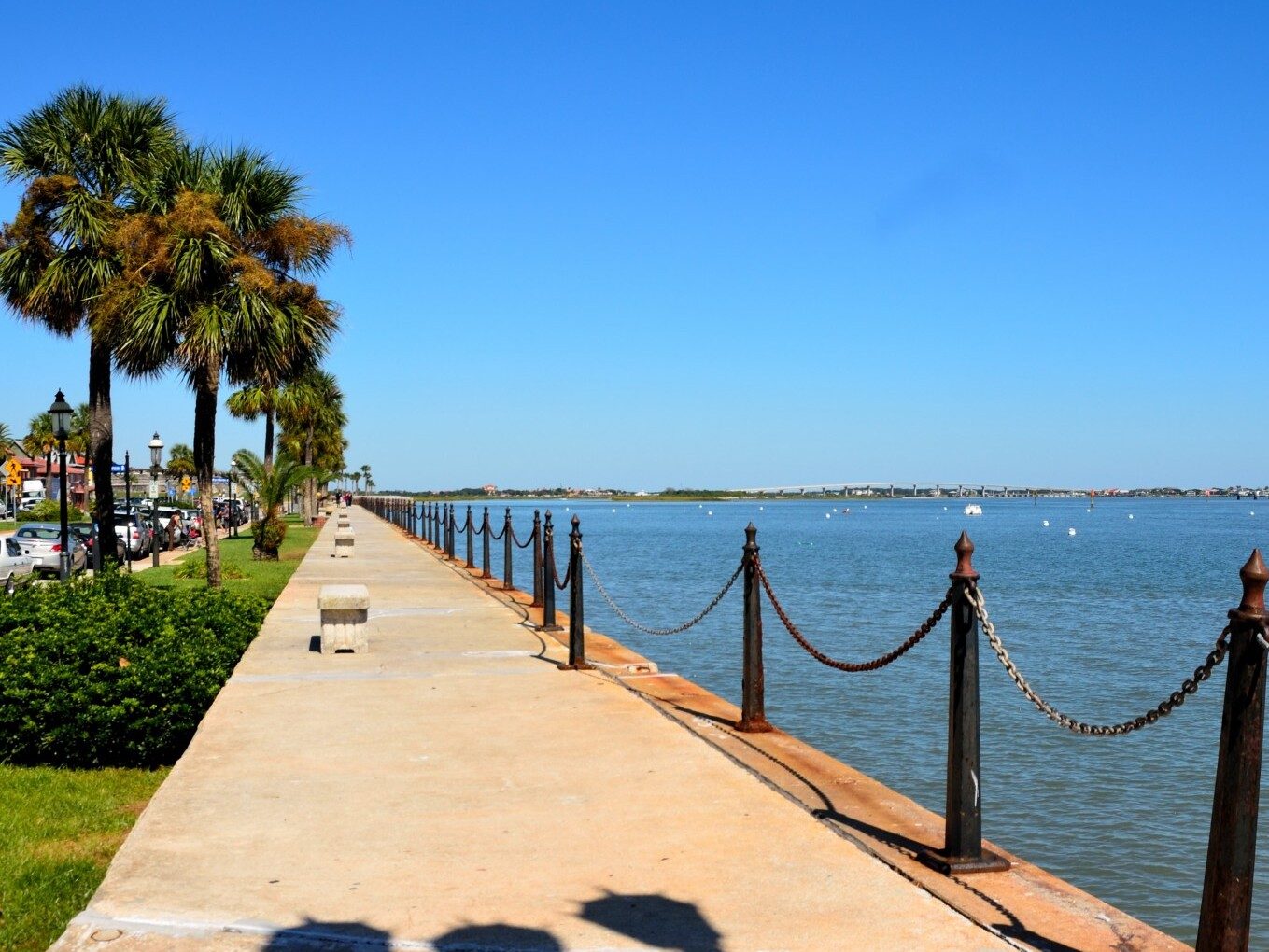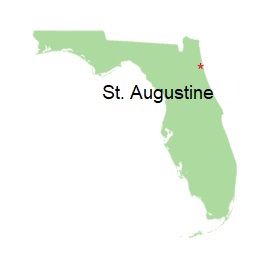 | | |
| --- | --- |
| Population | 14,400 |
| Crime Rate | Above FL and U.S. Averages |
Fernandina Beach
If you do like being on the ocean and want to avoid the parts of Florida known to get more hurricane activity, then come stay in Fernandina Beach, the northern most Florida city on the Atlantic coast. Fernandina Beach is on Amelia Island, voted one of the best islands in the United States by Conde Nast Traveler.
The island offers miles of beautiful soft white sand beaches, abundant wildlife and calm, crystal-clear waters. The city of Fernandina Beach offers an amazing array of restaurants, shopping, and nearby golf courses.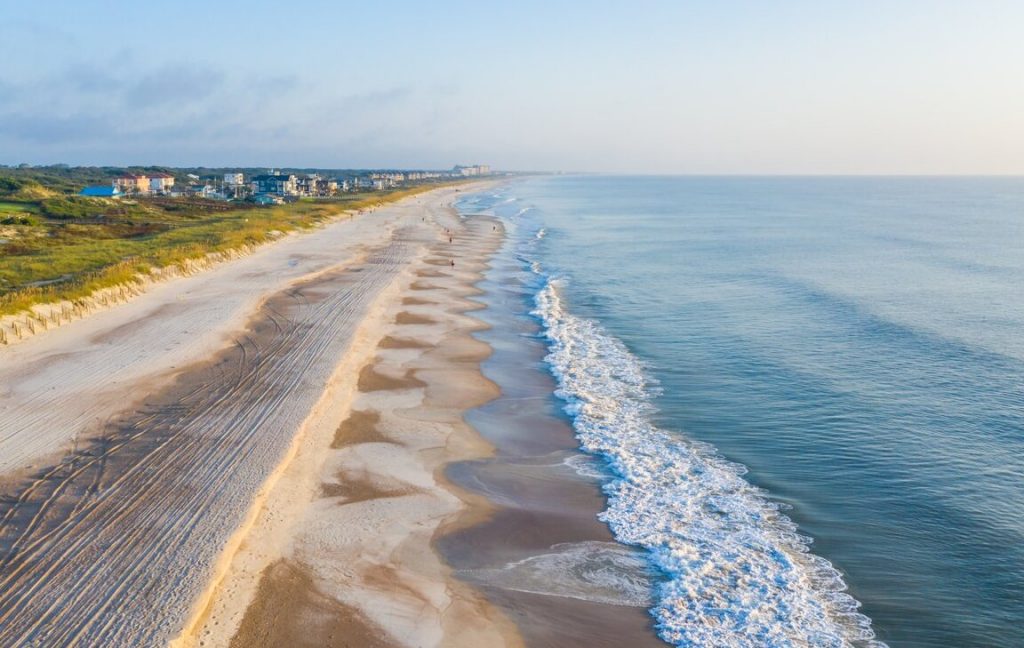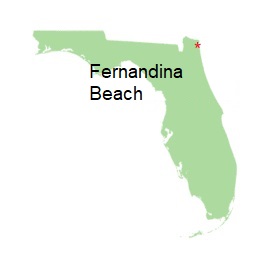 | | |
| --- | --- |
| Population | 13,200 |
| Crime Rate | Below FL and U.S. Averages |
Niceville
If the Gulf Coast is more your style, then go discover Niceville FL, located along the Florida panhandle along the Gulf of Mexico. Nearby Destin FL has become a popular place for tourism in recent years. Given its endless stretches of white sandy beaches, wonderful fishing, and great shopping, Destin rivals some of the popular cities in south Florida.
Just inland from Destin is the wonderful community of Niceville, worth a visit and maybe even a long-term stay. Close to Eglin Airforce Base, Niceville offers proximity to beaches, nature trails and the rural northern Florida culture. It does lie on the Gulf of Mexico and is more vulnerable to the affects of hurricanes.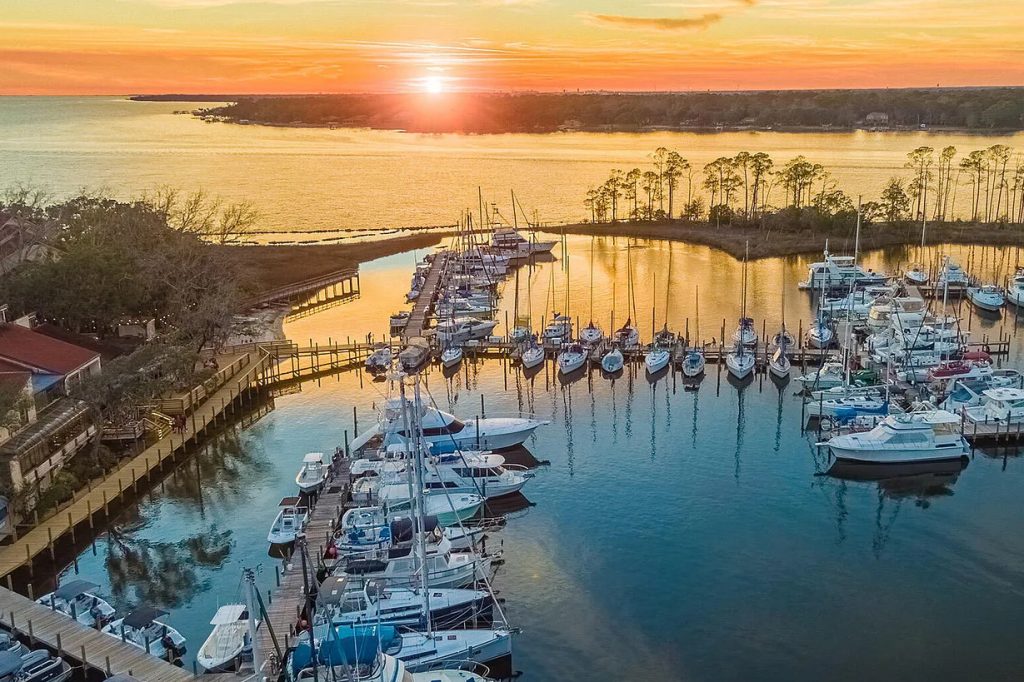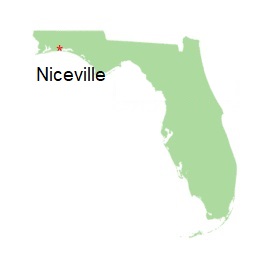 | | |
| --- | --- |
| Population | 16,000 |
| Crime Rate | Below FL and U.S. Averages |
Ocala
If you like the outdoors, then the city of Ocala in central Florida may be for you. Recently called the Horse Capital of the World, it has a large number of thoroughbred farms and training centers nearby. Its proximity to the Ocala National Forest is another outlet for adventure lovers who like to get outside and go boating, fishing or horseback riding.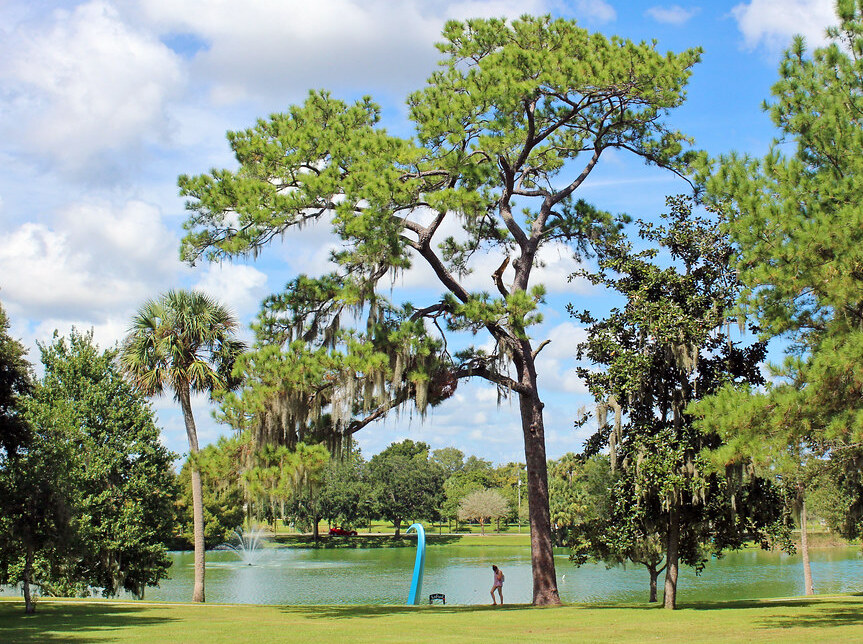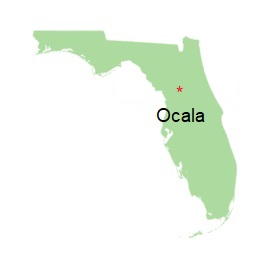 | | |
| --- | --- |
| Population | 64,100 |
| Crime Rate | Below FL and U.S. Averages |
The Villages
Florida's amazing climate and all the amenities of The Villages maybe why it is one of the largest retirement communities in the United States. Started in the 1960's, The Villages is a master-planned community in the heart of central Florida with a growing population of over 80,000 retirees (+55 and over). If you want to ditch your car and opt for a golf cart, then this is the place for you. Its location away from the coast protects it from the high-winds, and storm surge that accompany hurricanes and tropical storms.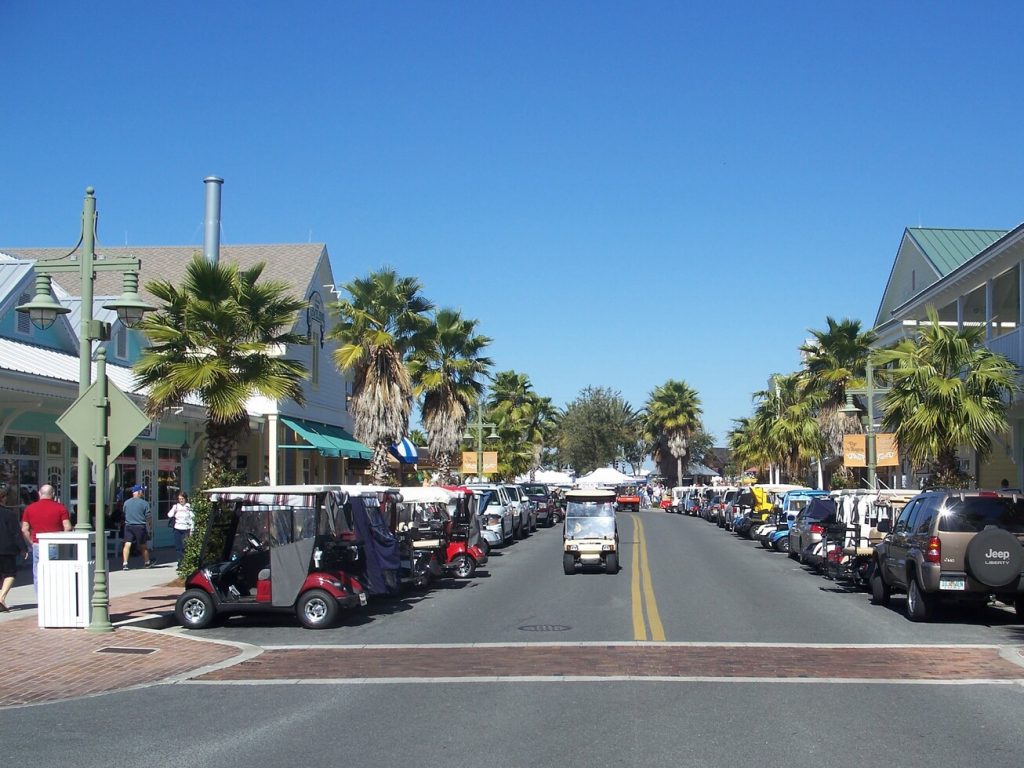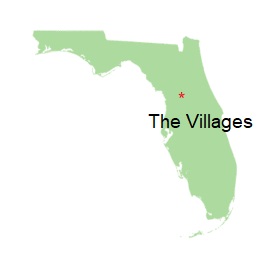 | | |
| --- | --- |
| Population | 81,500 |
| Crime Rate | Below FL and U.S. Averages |
Tavares
If you enjoy an active lifestyle and plenty of water sports, the town of Tavares lies between Lake Dora and Lake Eustis and offers many water activities. In addition there are many trails for hiking and nearby golf courses. Like many wonderful towns in Florida, despite the high quality of life that can be found here, Tavares still boasts a median home value below the national average.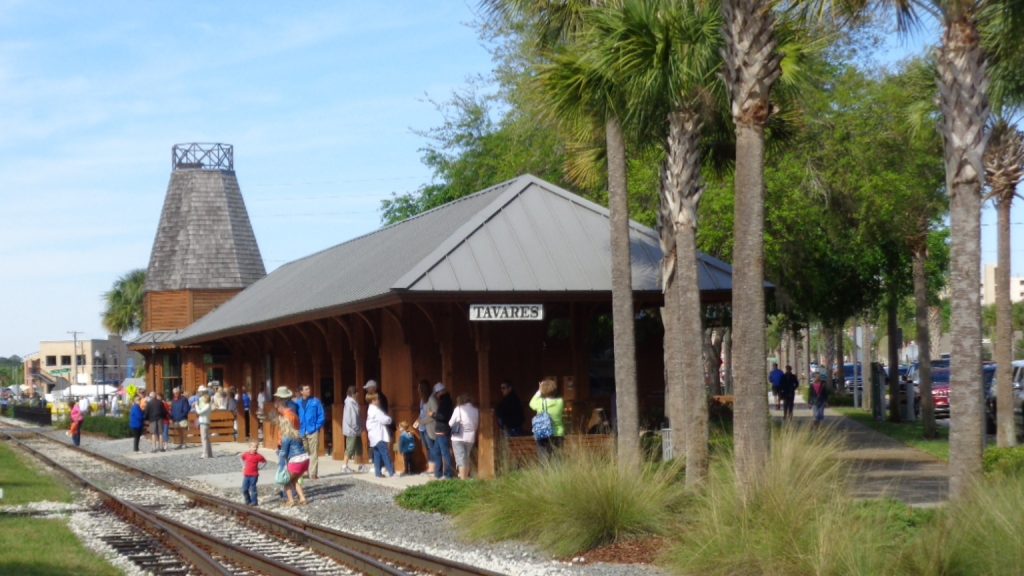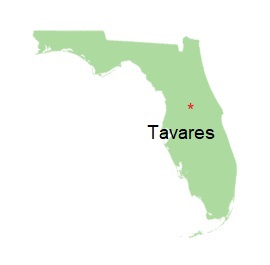 | | |
| --- | --- |
| Population | 19,600 |
| Crime Rate | Below FL and U.S. Averages |
Apopka
On the north side of Orlando, on the shores of Lake Apopka, lies the city of Apopka FL, known for its indoor flora industry. We think you should consider it because of its affordability, charm, shopping, and proximity to many outdoor attractions such as Wekiwa Springs State Park and the Lake Apopka Wildlife Trail, or fishing in Lake Apopka. Northwest Recreation Complex is an amazing 182-acre outdoor sports complex featuring an outdoor amphitheater and hosts local festivals.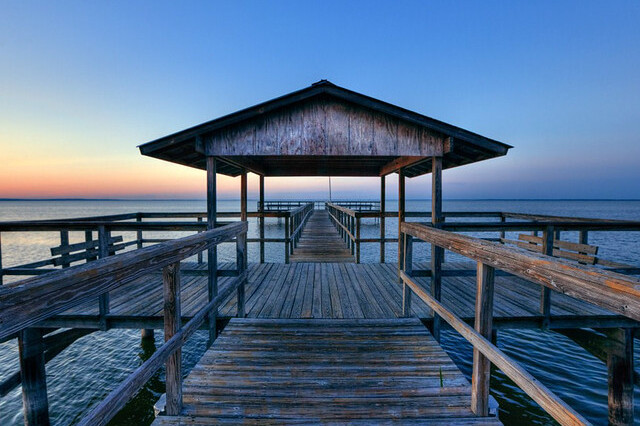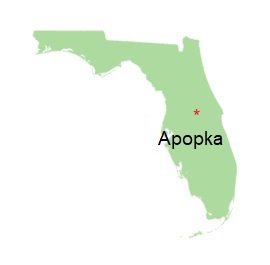 | | |
| --- | --- |
| Population | 55,500 |
| Crime Rate | Below FL and U.S. Averages |
Winter Garden
East of Orlando where there were formerly orange groves lies the beautiful town of Winter Garden FL. Winter Garden has the best location and small town feel while being close to the conveniences of Orlando, and the entertainment areas of Disneyworld and Kissimmee. The downtown area hosts a variety of events and an top voted Farmers Market on Saturdays throughout the year.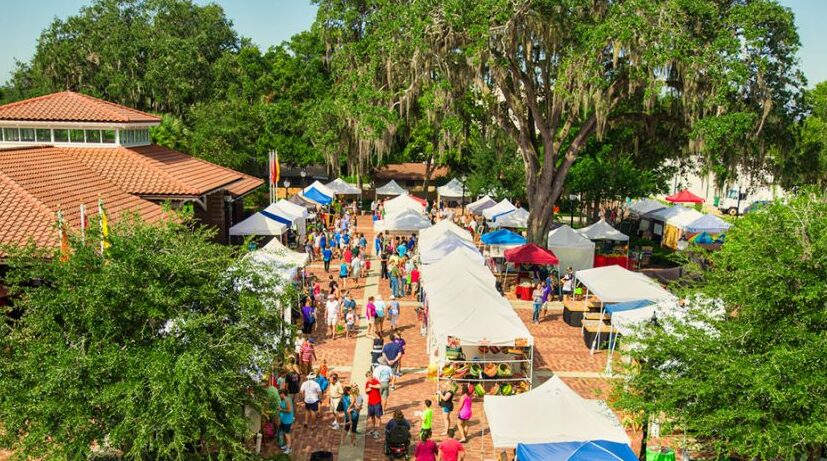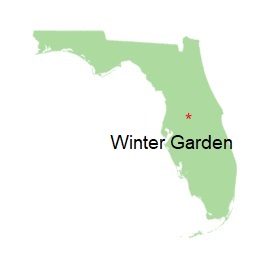 | | |
| --- | --- |
| Population | 46,500 |
| Crime Rate | Below FL and U.S. Averages |
Citrus Springs
Closer to the gulf coast and 90 minutes north of Tampa lies the town of Citrus Springs FL. Citrus Springs is an affordable town experiencing rapid growth and with median home prices that are below the Florida and U.S. averages. With plenty of outdoor activities and a small-town feel, it is popular with retirees as well as growing families. Just to the east of Citrus Springs lies Crystal River FL where you can see Manatees up close as they come to bathe in the warm underground springs.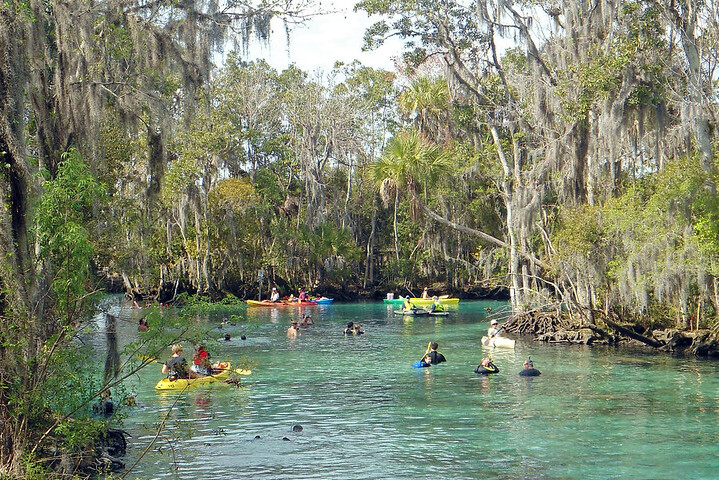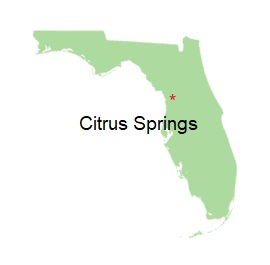 | | |
| --- | --- |
| Population | 9,200 |
| Crime Rate | Below FL and U.S. Averages |
Lakeland
Located halfway between Tampa and Orlando lies the wonderful town of Lakeland FL. The area offers many outdoor activities including Lake Mirror Park with its lakeside promenade and historic amphitheatre and the botanical gardens of Hollis Garden. If you need some beach time, then Clearwater Beach FL is a little over an hour away.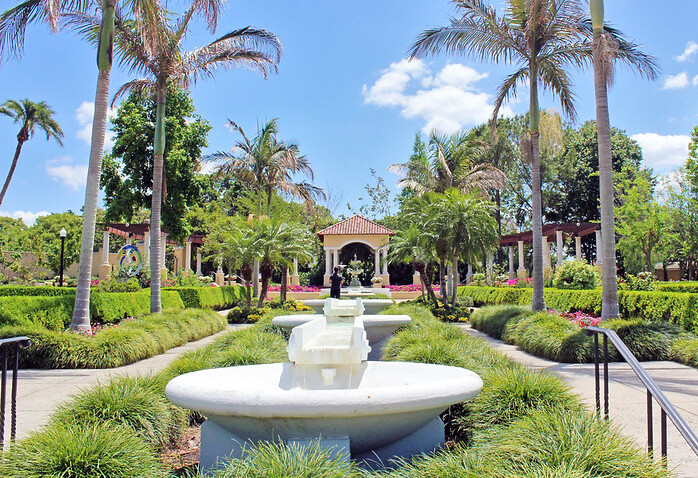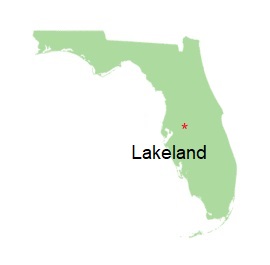 | | |
| --- | --- |
| Population | 116,000 |
| Crime Rate | Below FL and U.S. Averages |
St Cloud
South of Orlando next to East Lake Tohopekaliga lies the town of St Cloud FL. If you are looking for a small-town feel, it is getting harder to find in Florida, but St Cloud can offer you a good taste. With a vibrate downtown area, and active waterfront area by the lake, there are many things to keep you busy in St Cloud. Walt Disney World is approximate twenty minutes' drive to the north. There is a growing retirement community in the area.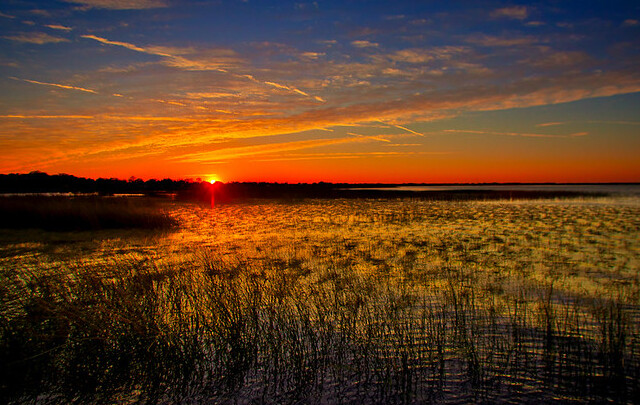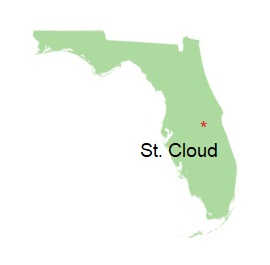 | | |
| --- | --- |
| Population | 55,000 |
| Crime Rate | Below FL and U.S. Averages |
Punta Gorda (Babcock Ranch)
Despite its close proximity to the Gulf of Mexico waters and the potential danger from Hurricanes that brings, Punta Gorda is a beautiful town north of Ft Meyers to consider. One notable nearby community that handled the strong winds, storm surge, and local flooding from hurricane Ian is Babcock Ranch. Especially designed to handle hurricanes like Ian, Babcock Ranch made out very well, proving that it is possible to build homes to withstand strong hurricanes.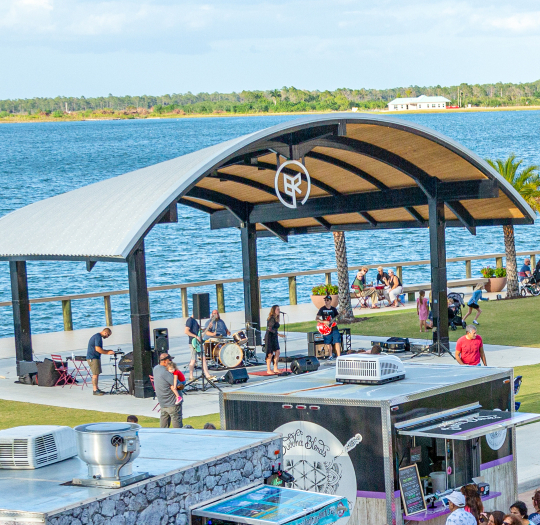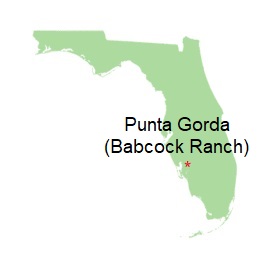 | | |
| --- | --- |
| Population | 50,000 |
| Crime Rate | Below FL and U.S. Averages |
Get our FREE Strategy updates next month!
Sign-up today
Learn more about our Investment Strategies and view current recommendations