New IFT Dual Momentum Strategy
Indexfundtrends.com introduces a new free strategy available to members which has been shown to outperform holding a portfolio of 60% stocks and 40% bonds.  
This new strategy is based on the strategy created by Gary Antonacci and discussed in his book Dual Momentum Investing. 
The strategy utilizes the phenomenon of momentum to improve investment performance and reduce risk. 
On a monthly basis, it analyzes performance of very broad stock market indexes to determine the best investments to hold for the next month.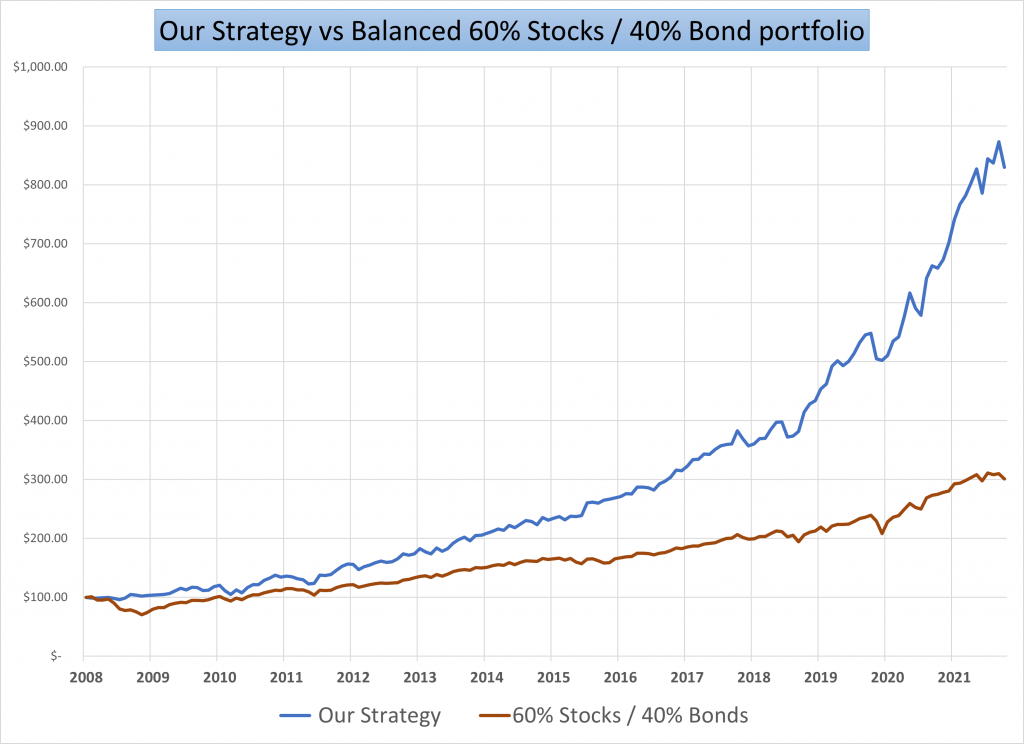 In time of economic uncertainty like today, we strongly encourage investors to educate themselves on strategies that have the potential to limit risk and boost returns.
The IFT Dual Momentum Strategy is available for free to members of indexfundtrends.com
Stock market performance is measured at the end of each month to determine holdings for the next month.  An  email is sent to members at the end of each month as a reminder.  During many months, no changes in holdings are required to follow the strategy. 
This new strategy along with more advanced strategies are available with a paid membership at indexfundtrends.com
Get our FREE Strategy updates next month!
Sign-up today
Learn more about our Investment Strategies and view current recommendations